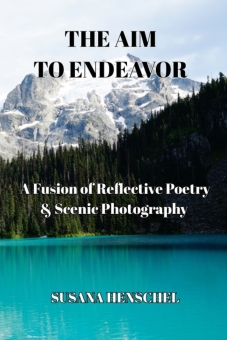 The Aim to Endeavor is a riveting journey of healing and self-examination. It begins by rooting uncomfortable emotions out of the shadows, and then flows into creative expression and the exploration of the soul. This reflective poetry ultimately brings about the realization of the architect of beauty as well as the discovery that you held the key to experiencing life's possibilities all along.
Susana Henschel's method of weaving poetry into reflections is a truly unique blend of creativity. The scenic photography of stunning landscapes and historical architecture are absolutely captivating to the imagination. Her ability to intertwine the tone of her writing with this beautiful photography truly makes her book one of uniqueness that will encourage a person to ponder life's intricacies on a deeper level.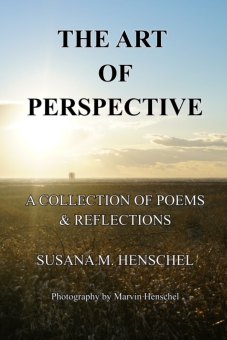 The Art of Perspective explores a person's deep need to look within, while simultaneously developing an awareness of the surrounding world. It takes you on a journey of exploration and hope in order to strive to create confidence for the prospect of internal change. This book contains a unique collection of compelling photography of various landscapes of nature and architecture which beautifully complement this particular style of poetry and reflections.